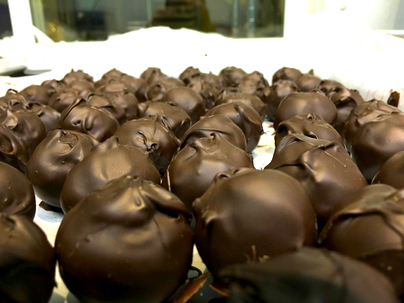 The International Chocolate Salon is pleased to announced that Rainy Day Chocolate returns to the Fall Chocolate Salon's 2017 tasting event. Rainy Day is based in Santa Rosa and Windsor in nearby Sonoma County.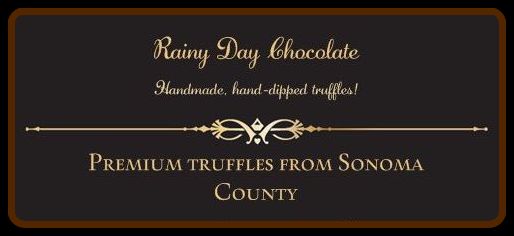 Their truffles have won numerous Salon awards, as well as participated in a number of events, including the Chocolate Cruise.
Some of those awards include:
Fall Chocolate Salon 2016 – Bronze for Best Dark Chocolate, a Silver for our Belgian Milk Chocolate, and Bronze for Best Traditional Chocolates
Truffle Artistry Competition 2016 – Best Taste, Best Ingredient Combinations, Most Unique (Belize), and Best Overall Truffle Artistry
San Francisco International Chocolate Salon – Silver Best Flavored Chocolate
Says award-winning Rainy Day: Right now our focus is truffles: our original handmade, hand-dipped truffles combining classic and unique recipes for the ultimate in chocolate decadence. New flavors sprouting up regularly! Enjoy our Belgian or one of many single-origin chocolates from around the world.