BECAUSE YOU LOVE GREAT CHOCOLATE

LOCATION AND TIMES
Date
November 19, 2017
10:00 a.m. - 5:00 p.m
Location
San Francisco County Fair Building Auditorium
Golden Gate Park
1199 9th Ave at Lincoln Way
San Francisco, CA 94122
 
FEATURED CHOCOLATE SALON VIDEO
FALL CHOCOLATE SALON TRAILER #2
WHAT CAN I TASTE?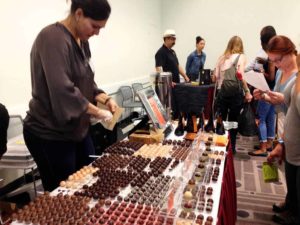 Once you enter the Chocolate Salon, you can savor, discover, and enjoy samples from any of the participants.
(*must be over 21 to taste wine or spirits, if available)
Follow us on Twitter @ChocolateSalon
WHAT IS A SALON?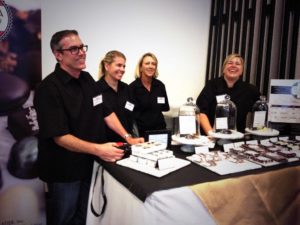 A Few Useful Definitions:
An assembly of guests in such a room, esp. an assembly, consisting of the leaders in society, art, politics, food, etc.
A hall or place used for the exhibition of works of art.
A shop, business, or department of a store offering a specific product or service, esp. one catering to a fashionable clientele