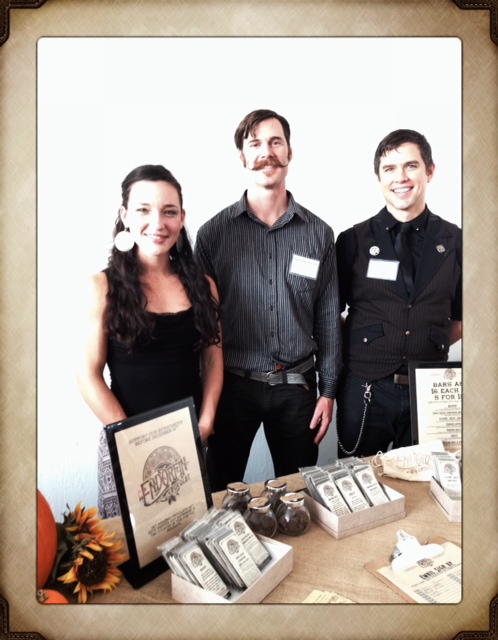 The 5th Annual Fall Chocolate Salon in San Francisco was a delight for chocolate and wine lovers. Despite the challenges of a rare morning rain in California (during a drought), the attendees still managed to come out and join the fun.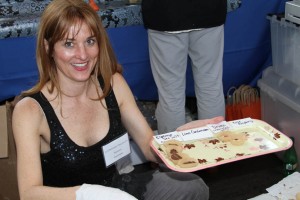 The event featured over 30 chocolatiers, confectioners, and wineries, and is the premier Fall chocolate event on the West Coast, including Neo Cocoa, Gâté Comme des Filles Chocolats, Amella Caramels, Truffly Made, Cowboy Toffee Co., Taza Chocolate, Endorfin Chocolat, La Châtelaine Chocolat Company, Fera'wyn's Artisan Chocolates, flying noir, Claudia Marie Design, Jerk'n Pickle, Amano Artisan Chocolate, Kindred Cooks, CocoTutti, The Tea Room Chocolate Company, Cocoa Vida, Kika's Treats, Marich Premium Chocolates, Quail Point Chocolate, Socola Chocolatier, Twisted Roots Vineyard, Raff Distillerie, Sottomarino Winery, Rosa D'Oro, Gourmet Blends, Farm Fresh To You, Meetup.com, Winery SF, and Chocolate Television.
Also participating was Jessica Ferraro, of Bar Cacao, who had a fascinating and well-attended presentation on the changes and trends in the Craft Chocolate Movement.
The Fall Chocolate Salon is produced by TasteTV. Other TasteTV Chocolate Salons include ones in Los Angeles, San Francisco, Seattle, Monterey-Carmel, and Sacramento (as well as previous events in Chicago and Napa).