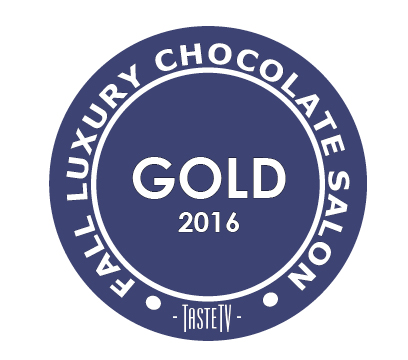 GOLD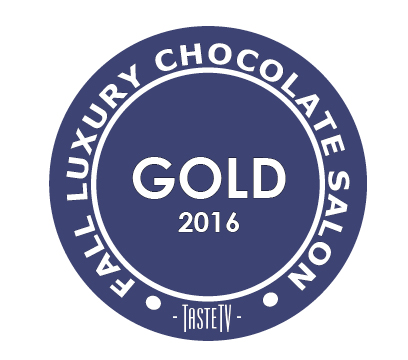 SILVER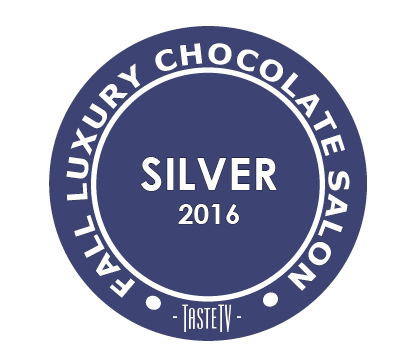 BRONZE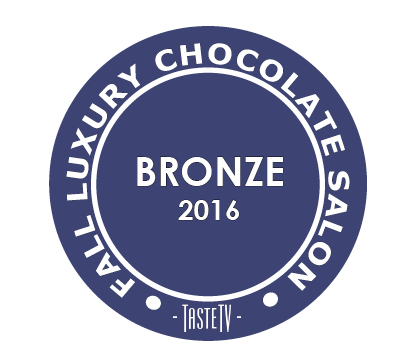 GOLD
Endorfin
Philip Marks Chocolates
CocoTutti Chocolates
SILVER
Fera'wyn's Artisan Chocolates
Rainy Day Chocolate
BASEL B INC
Alter Eco
GOLD
Fera'wyn's Artisan Chocolates
BRONZE
BASEL B INC
Philip Marks Chocolates
SILVER
Fera'wyn's Artisan Chocolates
BRONZE
Amano Artisan Chocolate
Philip Marks Chocolates
Most Delicious Ingredient Combinations
GOLD
Fera'wyn's Artisan Chocolates
CocoTutti Chocolates
SILVER
Fab Delight's Chocolate Truffles
Cowboy Toffee Company
BRONZE
Amano Artisan Chocolate
Heavenly Taste Toffee
Firefly Chocolate
Alter Eco
BRONZE
Fera'wyn's Artisan Chocolates
GOLD
Fera'wyn's Artisan Chocolates
BRONZE
Endorfin
Firefly Chocolate
CocoTutti Chocolates
o'cacao
Cowboy Toffee Company
Most Luxurious Chocolate Experience
GOLD
Fera'wyn's Artisan Chocolates
BRONZE
Amano Artisan Chocolate
Endorfin
CocoTutti Chocolates
Best Traditional Chocolates
GOLD
Fab Delight's Chocolate Truffles
BRONZE
Fera'wyn's Artisan Chocolates
Kindred Cooks
Rainy Day Chocolate
Endorfin
Philip Marks Chocolates
CocoTutti Chocolates
BRONZE
Amano Artisan Chocolate
Fera'wyn's Artisan Chocolates
CocoTutti Chocolates
BRONZE
Philip Marks Chocolates
Alter Eco
Best Flavored Chocolate Bar
BRONZE
Philip Marks Chocolates
Firefly Chocolate
Alter Eco
SILVER
Fera'wyn's Artisan Chocolates
BASEL B INC
BRONZE
Philip Marks Chocolates
Alter Eco
GOLD
Amano Artisan Chocolate
Fera'wyn's Artisan Chocolates
BASEL B INC
SILVER
Endorfin
CocoTutti Chocolates
Cowboy Toffee Company
Best Presentation & Packaging
Best Comfort Chocolate or Snack Product
SILVER
Amano Artisan Chocolate
CocoTutti Chocolates
JUDGES COMMENTS (SELECTED)
Endorfin's Brown Butter bar was heavenly. Could really taste the coffee and chocolate and toffee in Cowboy Toffee's Chuck Wagon. And, who doesn't love So Much S'mores Toffee!
Amano's brownie made from his Dominican Republic bar was to die for! So smooth, creamy, and extremely fudgy. This brownie $5 brownie was being offered for only $1, a gastronomic steal! Amano never fails to disappoint. The signature bars from Venezuela were stupendous! All of Endorfin's bars were excellent, but my favorite was the "Passion" bar, dark coconut mylk chocolate with ginger and rose. A wonderful flavor combination. Truly enjoyed the visual appeal of Fera'Wyn's truffles, along with the wonderful flavors to match. Kudos to chocolatiers David and Joana. I loved Firefly Chocolate's packaging. Simple elegance and beautiful color palette. Their chocolate bars were excellent. Thank you Kindred Cooks for the wonderful spicy bacon caramel! For the bacon lovers and those who appreciate bacon. Nice flavor combination executed perfectly.
At every booth there was something delicious and memorable. There were many "second places" that were very close to first place. The Potato Salad from New Orleans Bill was just perfect.
the new morobe bar from Amano, amazing finish and flavor.

love the toffees especially!