Enjoy Daylight Chocolate Time (DCT) at the San Francisco FALL CHOCOLATE SALON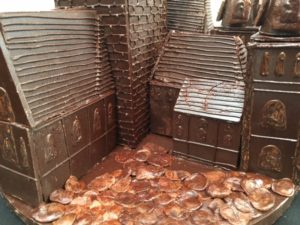 TasteTV and the International Chocolate Salon are pleased to announce that the Holiday and Seasonal Chocolate Show for the San Francisco Bay Area takes place on November 20th at the 7th Annual Fall Chocolate Salon.
An intimate setting, the Fall Holiday Chocolate Salon is the perfect place to find the perfect gift, while tasting and savoring the chocolate lovers experience in one of the world's great culinary metropolitan areas.
November 20th, at the Hotel Kabuki in San Francisco's popular Japantown district. Advanced Tickets available now ($20 advance, $25 door)
Curated 2016 chocolatiers and artisan culinary partners include Amano Artisan Chocolates, Kindred Cooks, Heavenly Taste Toffee, Endorfin, Basel B, Rainy Day Chocolate, Fera'wyn's Artisan Chocolates, Philip Marks Chocolates, CaCoCo, Firefly Chocolate, Alter Eco, CocoTutti Chocolates, Fab Delight's Chocolate Truffles, Cowboy Toffee Company, o'cacao, Starchild chocolate, Be a gourmet, Farm Fresh to You, Welk Resorts, and more.